Our Premium Range
Our famous 'Crown' logo represents Helko Werk's premium range of hatchets and axes.
Heads
Our premium heads are made from C50 carbon steel drop forged by hand using open dies. The blacksmith uses tongs to hold and shape the hot steel as the hammer falls at great force repeatedly onto it. This requires a highly skilled smith with excellent hand-eye coordination and judgment, as every blow of the hammer affects the shape and integrity of the head.
As part of the drop forging process, unlike pressed or cast steel heads, the axe head is struck numerous times with the hammer. This reduces the chance of cavities within the steel, improves the microstructure, and results in higher strength steel with better fatigue resistance and durability.
After forging, the blade edge and cheeks are hardened to approximately 53-56 HRC (Rockwell) by heating to 800–1,100°C and rapidly cooled by quenching. Hardening only part of the head, known as differential hardening, allows us to keep the eye of the head softer and less prone to cracking.
The blade edge and cheeks are then heated again, to a lower temperature, to relieve stresses within the steel, reducing brittleness and improving machinability and impact strength.
Once hardened and tempered the heads are lightly sandblasted to remove surface debris and residue. Depending on the surface finish required, they are then brushed, polished, ground and sharpened by hand.
Handles
Our premium range handles are crafted from sustainably sourced Grade A American hickory, directly imported as round timber from the USA.
Our sawmill cuts the hickory logs into boards, which are then air-dried for 9-10 months, before the timber is ready to be made into handles.
Each handle is then given two coats of linseed oil to bring out the grain and season the wood.
Sheaths
All our premium axes come with a heavy-duty leather sheath for your own safety and to protect the blade edge from damage.
Our leather sheaths are made in the USA from vegetable tanned, full grain, cowhide leather.
We include a welt in all of our sheaths for maximum blade protection and an adjustable strap and buckle closure ensures a secure fit, even if the leather stretches over time.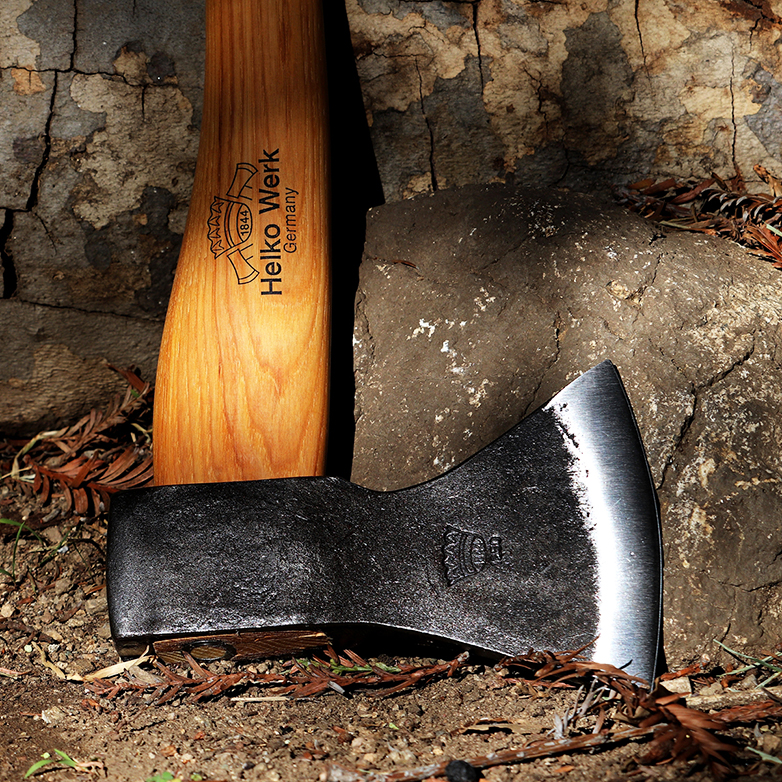 Traditional
A collection of hatchets and axes with traditional German wide-bit blades and splitting heads.
Drop forged by hand with minimal finishing work, allowing each head to display its individual forging marks.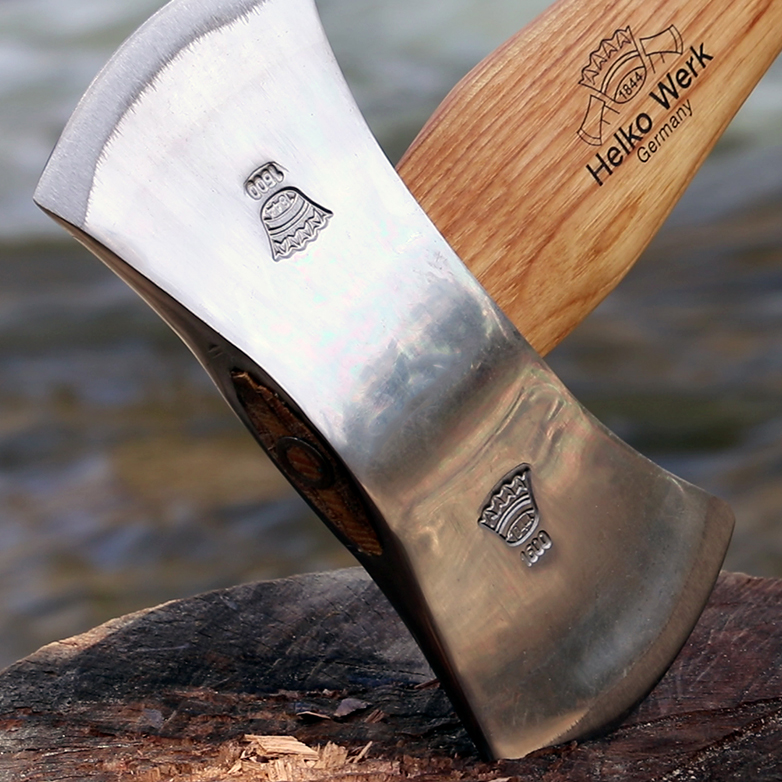 Classic
A collection of hatchets and axes with classic head patterns, including US felling, Tasmanian and Scandinavian splitting.
Each head is drop forged by hand, then ground and buffed to give it a distinctive highly polished finish.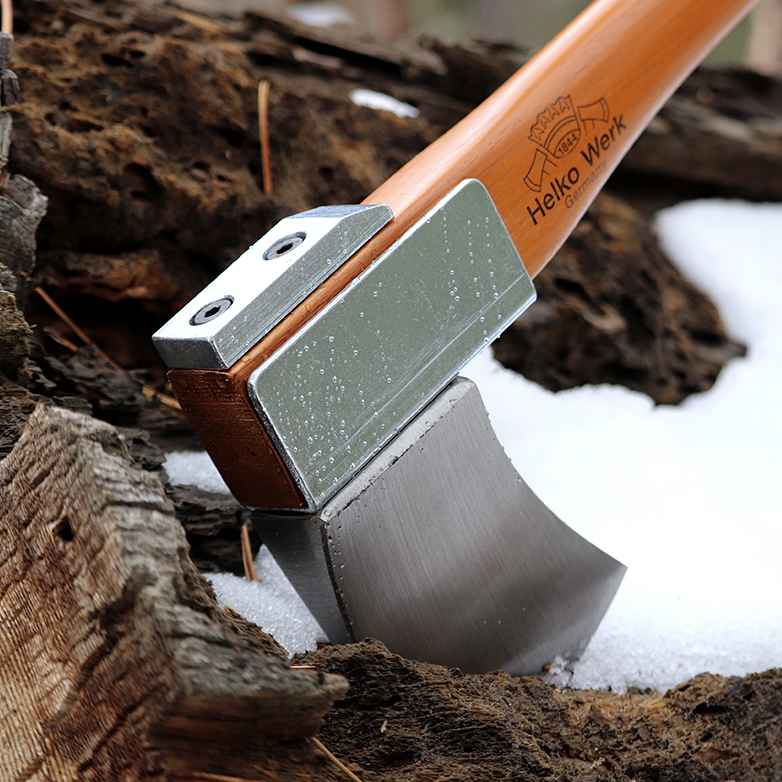 Vario
This versatile collection features our revolutionary German engineered fastening system.
The six different heads and three handle lengths are fully interchangeable.
The Vario's ergonomically designed curved handle provides maximum power transfer, resulting in highly efficient striking.